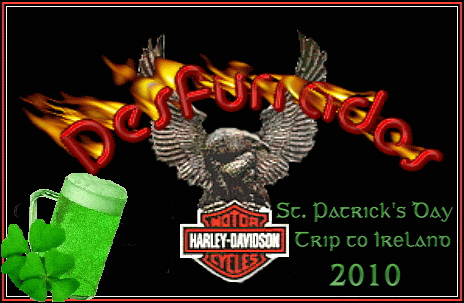 Desfurrados Trip to Ireland - 2010
Captain Dobby Wanderlust has been kind enough to offer ye use of his ship yonder, Black Pearl, so that we may all travel to Ireland in high style.
We will be visitin yonder Blarney Stone and possibly a few other places.
Ye main attraction will be Durrty Nelly's Tavern on St. Patrick's Day to drink green grog.
Get ye tall boots on me hearties:)
DeZign by DeWitch ©2010 of DeWitch & DeKidz
Image by DeWitch
*Best viewed with a 1024 x 768 Screen Resolution* (for small screens)