Boo: Is yu kiddin me? Lass time we bilded a snowsman, yu is jump on it
afore we gotted his hat on!!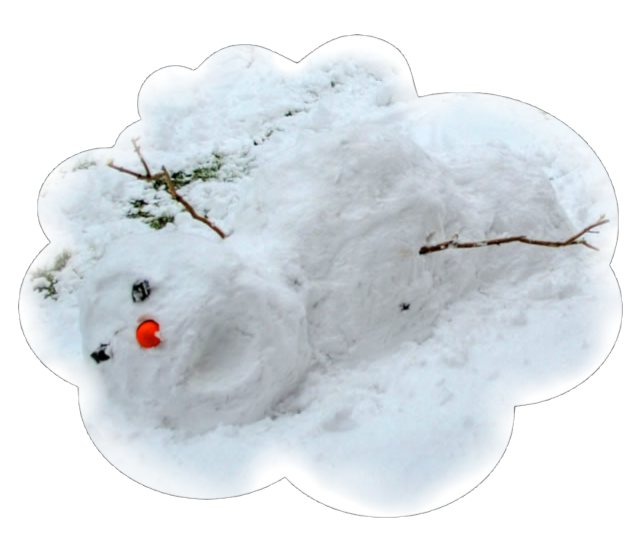 Boo: Hows 'bout we jess haff a snowsball fite?

Magick: Dat not fare - Mew make bigger snowsballs!!
Mwe cud goze to a moofie!

Boo: Now yur makin' jokes. Rememfur wat happen lass time we gode to a
moovie. Dey say we cannut effur goze bak dere - neffur neffur!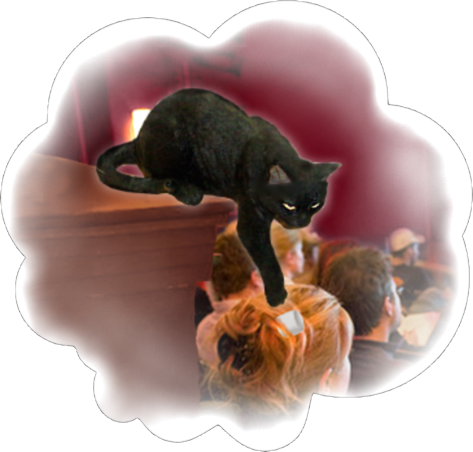 Magick: I gess mew rite. Wells, wat shud we do.
Haff da day is gone alreddy.

Boo: I haff one more idear!! We cud takes a nap on Mofurz bed
an wen we wakes up, we gonna haff fresh idears!!

Magick: Yawwwwn..... dat soun good to me!!