Dedicated to my wife Sylvesta who crossed over the rainbow bridge. Forever loved and forever in my heart.
Elvis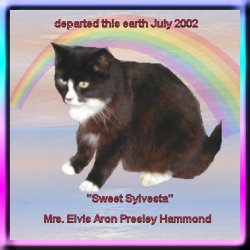 FEATURED PERFORMERS
ELVIS
THE SWEET INSPURRATIONS SINGERS
ELS' ANGELS BAND
AND
SECURITY BY ELVIS' ELITE ELEVEN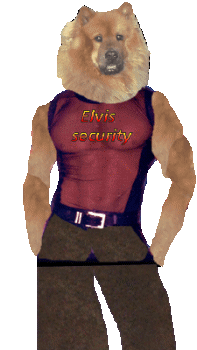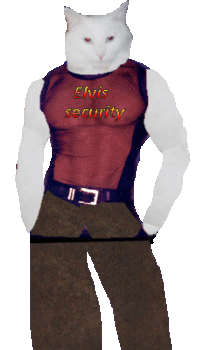 Big Bad Bear Doggy and Shamus Blue
Page and Graphics Designed by Fallen Angel. All Graphics, images and content are © 1999-2003 to Designs by Fallen Angel. Nothing may be taken or copied without prior express written consent.